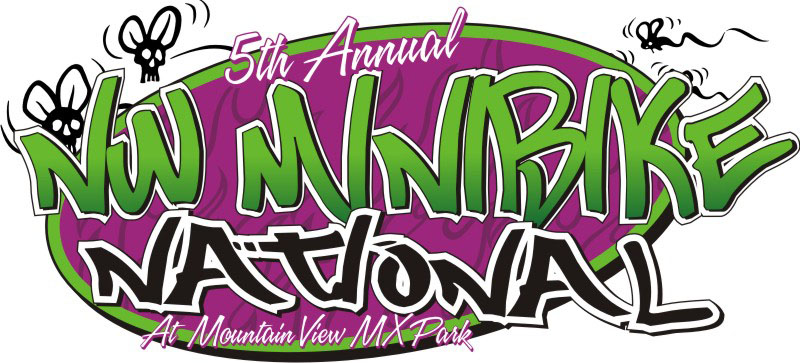 5th Annual NW MiniBike National
--------------------------------------------------------------------------------
The 5th Annual NW Minibike National. Presented by JJW Designs and Mountain View MX Park.

Event will be held at Mountain View MX, you can find directions, pics, and track info here Mountain View MX Park

Event will be on July 10th, and held on a true minibike track built and groomed by fellow pitbike riders.

There will be no gate fee for this event, and entry fee is $25 for amateur classes, $35 for the $$$ classes.

Classes are:

10" stock
10" am
10" $$$

12" stock
12" am
12" $$$

age 14 and below, 10" or 12"

age 8 and below, 10" and 12"

30+
40+
Women

150 Open

Costume (free)

For the non age classes, you must be 15 or over.

OPEN Mod (a anybody class)

A couple people will be checking for tech inspection, basically consider it Vegas rules. Obviously no extended swingers or clutches on stock bikes, no 150's with 10" wheels in the 50 class, etc. Full list of rules will be available soon.
For more information, call Justin @ JJW Designs: 360-263-6288